Microsoft Is Retiring 3 Entry Points to Access SharePoint Content!
As of December 7, 2022, SharePoint users will have no access to some shortcuts on their mobile devices. The SharePoint Mobile App is more convenient for O365 users to access SharePoint content, frequent sites, files, featured links, and much more regardless of where they are.  
However, Microsoft recently announced that it is retiring 3 entry points that can be used to access SharePoint content in the SPO Mobile app on the Microsoft Message center (MC468489). 
What SPO mobile users will lose after this retirement?
SPO mobile users will no longer be able to access content from the below three entry points in the SharePoint mobile app. 
The '

Popular files

' tab under the Files/Find option, where users can view the recently accessed files, news, pages, etc., will disappear after this update.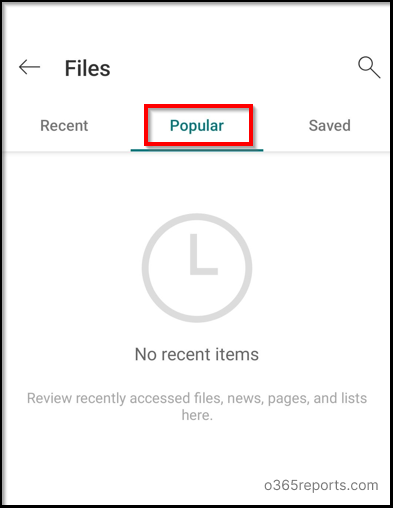 Since there is no 'Recent Files' section on Desktop/Web apps of SharePoint and OneDrive, this section will be removed from the SharePoint mobile app too after this update.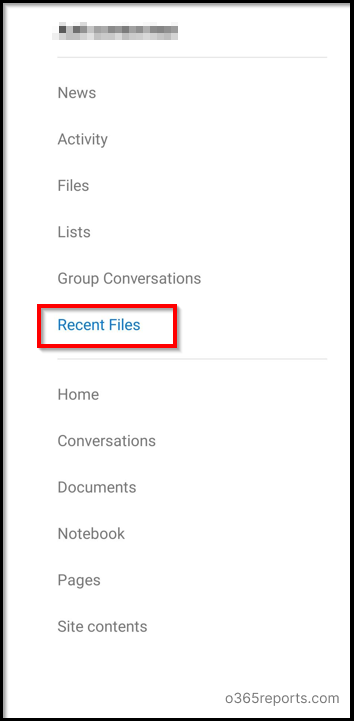 Also, SharePoint users will not be able to access their recent activities across SharePoint news, and pages in the '

Recent tab

'.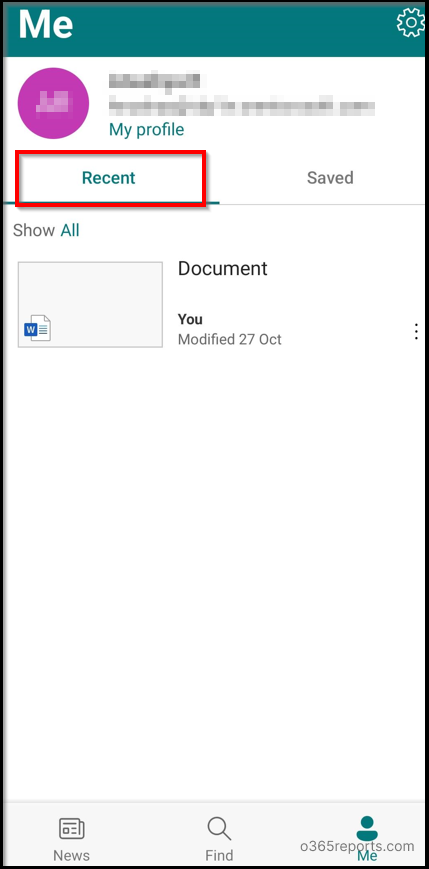 Then, How to Access SharePoint Contents Using Mobile App?
Instead of using the above 3 entry points, Microsoft recommends users use the 'Save for later' option, search bar, etc. Users can access their recent SPO files using other ways such as accessing the file through respective sites, document libraries, and more. 
How Does This Update Impacts SharePoint Mobile Users? 
After the change has been implemented, SharePoint mobile users' recent files and content cannot be found quickly when they need them immediately! 
SharePoint users should know the exact file name or SPO site name to access them whenever needed.

 

Users can't access the recent SPO files in the separate tab instead they can confirm the recent file activity only with the last modified time.

 
However, SharePoint users can search their essential SPO files and mark them with the 'Save for later' option to quickly view the files. They can view those documents in the 'Saved' tab under the 'Me' tab.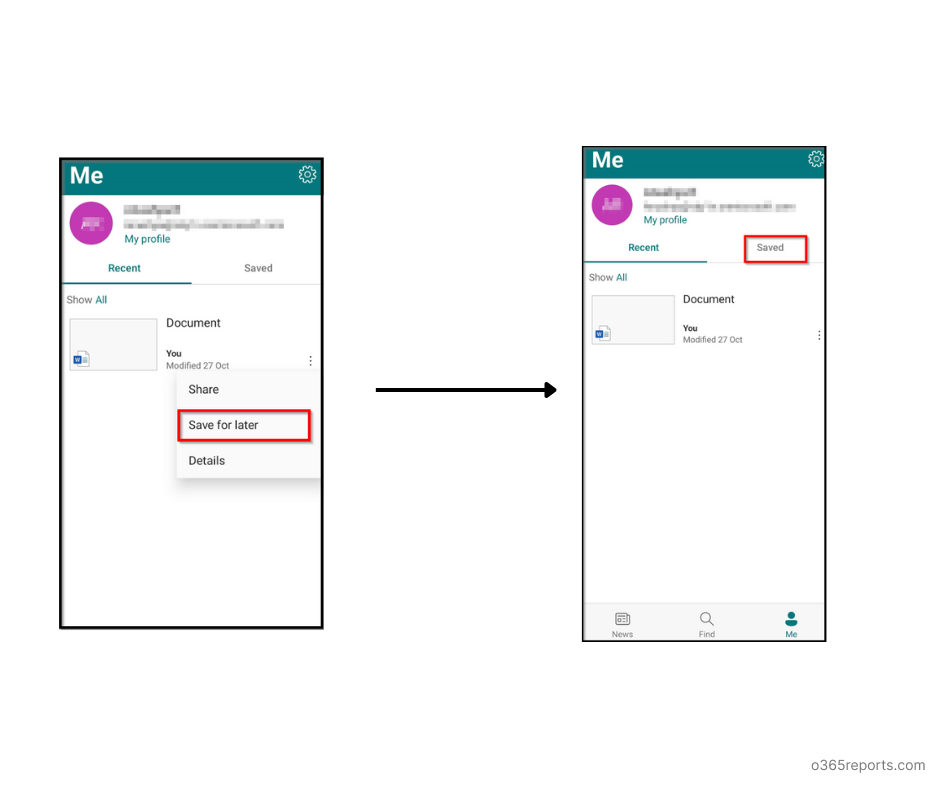 Saving critical files for later use will reduce your burden of searching them individually. On the other hand, what about other SPO contents? Is the change flexible for SharePoint mobile users? Tell us your opinion in the comment section. Stick with us for more recent updates from Microsoft!