Advantage of Office 365 Groups over Traditional Distribution Groups
When you try to create a new group in Office 365 Admin Center you will be  provided with 4 options.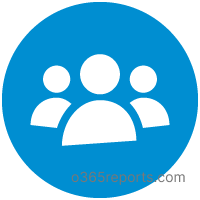 Distribution lists : Allows you to send email to all members of the list. You can even allow people outside your organization send email to a list.
Security groups : Allows you to control access to OneDrive and SharePoint and are used for Mobile Device Management for Office 365.
Mail-enabled security group : Security groups with mailing option.
Office 365 groups :  This is  a great way for teams to collaborate by giving them a group email and a shared workspace for conversations, files, and calendar events.
In the above list, there will be always some confusion about Office 365 Groups as it is the new addition. Now let us see the benefits of Office 365 groups over Distribution lists.
1. Every Office 365 Group has a shared mailbox with a searchable history of email conversations within the group, so new members have access to all of the content and context that predates their membership
With a Distribution Group, new members only see discussions starting from when they joined
2. By default, Office 365 Groups are 'public,' i.e., discoverable for users within your Office 365 tenant. That makes it easy for people in your organization to search for a topic name and/or description and join any related groups.
Distribution Groups are often searchable by name only
3. Office 365 Groups provide a convenient self-service option for an organization's users to create new groups, as well as join or depart groups
Creating Distribution Groups, as well as adding and removing members, is usually done by the organization's Exchange administrators on behalf of the users.
4. Group members also have access to a shared calendar, document library, OneNote notebook, etc. for collaboration needs beyond email
Distribution Groups are designed for collaborating via email. Separate sets of manual steps are required to set up and use addition collaboration tools such as a shared calendar or a OneNote notebook.
It's a Time for Upgrading your Distribution Groups
 If you are impressed with Office 365 Groups over Distribution Groups then it's a time to upgrade your Distribution Groups to new shiny Office 365 Groups.
You can do this in Exchange Admin Center as shown above or you can do this bulk using powershell. You can get more information about upgrade in this
Microsoft article
.
Limitations
Currently, all the Distribution Groups can't be upgraded to Office 365 groups. Check out the limitation as below.
Nesting – a Distribution Group which has another Distribution Group as one of its members
Moderation – messages sent to the Distribution Group must be approved by a moderator before they're delivered to the members
Hidden groups in the Global Address List – Distribution Groups can be hidden, so that they don't appear in the organization's Global Address List.